Welcome to My Hospital Wiki!!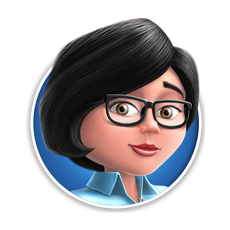 My Hospital is the ultimate simulation where you design, manage and maintain your very own medical center! Take reins of a hospital facility, build it from scratch all the way up to a glorious hospital topped with an Anti-Epidemic Ward, VIP Ward, Medicinal Garden, Kids Ward and a Pharmacy designed to allow for trading in-game goods with friends all over the world. In this game, you will cure your way through the quirkiest and funniest diseases, create elixirs, farm and harvest your own medical plants.
The gameplay is based on alternating production - healing cycles allowing to progress through hospital levels and unlock forever more advanced game features and more opportunities to help in-and-out patients.
Screenshot
Hospital
The hospital is the main building, which includes Reception, Doctor Rooms, Diagnosis Rooms, Treatment Rooms, and Decorations.
Doctor Rooms
Diagnosis Rooms
Courtyard
Lab
The lab is where many of the cures are developed. It is where your storage, elixir collector and panacea collector reside and where you make the majority of the 'resources' for your game. It can be expanded to allow for new equipment to be placed.
Garden
Official Social Media
https://www.instagram.com/myhospitalgame/
Happy New Year!
Upgrades
And the wait is finally over!!! The Maternity Center is already available at My Hospital! :)
You will be able to unlock this whole new map at level 23. If you are already above level 23, go ahead and try it out! to do so, tab on the new building and you will start the tutorial of our brand new and beautiful Maternity Center!
You are also able to decorate your maternity center and new patio with the items you already owned, so don't forget to give it a personal touch already from the beginning!
To switch between maps (your main hospital and your maternity center) you will need to use the button that is located right next to settings. You can also go to the bottom right corner of the map and tap on the new building to go from your hospital to the maternity. To go back from the maternity to your hospital, you can use the home button in the game or the bus stop.
Activity
None for now.
Gameplay Video